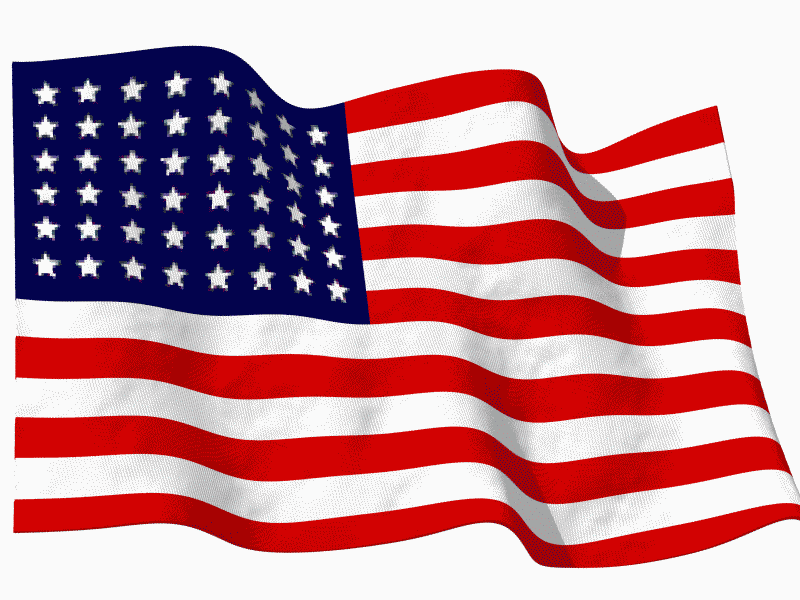 Lions Foundation of West Comal County (SBBLions Charities)
Dedicated to serving local community needs
Spring Branch Bulverde Family Lions Membership
Ann Alston, born and raised in Vilonia, Arkansas, married Warren Alston in 1950. They moved to
Little Rock and she worked in retail, gave birth to her first child and in 1960 they were
transferred to Louisiana. After giving birth to her second child she remained home. Over the
next 12 years, 3 more transfers would take place until they finally settled in San Antonio. During
this time she worked for a Government run company and in the banking industry, ending her
banking career in top management. For the next 10 years she was the office manager for an IT
Computer Training Center in San Antonio.
Her community efforts began in Bulverde as one of the founding members of the Bulverde and Hill Country Chamber of Commerce's, Spring Branch Bulverde Family Lions Club (during which she headed up the Toy Drive Campaign for 10 consecutive years), was active in her Homeowners Association, and has been involved behind the scenes of numerous other community efforts.
My name is Russell Alston - alias (Rusty); I was born in Alexandria, Louisiana; moved as fast as I could to Arkansas; then to Oklahoma; to Irving, Texas; back to Arkansas, and then finally became a Texan in 1973 with a move to San Antonio! I have been here ever since. I grew up in the retail world working for HEB for over 24 years and I am now working with Goodwill Industries in San Antonio.
My wife Martha and I have a daughter Kassy Alston. We are not new to Lionism; my sister Susan Abelow, my father Warren Alston, and mother Ann Alston were all founding members of the Spring Branch Bulverde Family Lions Club.
​
I had not been involved with the Lions until about 5 years ago when my father passed; the members of the Lions club were very supportive and just did some amazing things in recognizing my father and his community service of the Bulverde area. At that point I was asked to join and my thoughts were this would be a time to spend more time with my mother in the process, and I'd be able to help her as she transitioned from the loss of her husband of 60 years.
What I found in Lionism was a great group of people who unselfishly do great things in our community! The impact that this organization has on different people's lives is pretty awesome! They are as God's hands and feet! Don't miss out on the opportunity if you hear the Lions knock on your door!
​
Lion Willa Compere, a Charter member of the Spring Branch Bulverde Family Lions Club, is a native Texan, born in "the Valley" in Rio Hondo, TX—a town boasting a population of 1000 plus a few cats and dogs. She attended college in Kingsville where she pursued a Baccalaureate degree in Business. There, she completed a Geography class—a class wherein she not only earned a "B" grade, she also met and later married her husband, Ed Compere; Ed was also a Charter member of the SBBLions.
​
Jobs in the oil industry and family obligations moved the Compere family to Corpus Christi for 4 months, Oklahoma City for 8 months, after which they settled in Lubbock for 3 years. From there, Ed, Willa, and the family moved to Tulsa where they spent nine years; they uprooted again and settled back in Oklahoma City where they purchased a ranch stocked with cattle and calves. Willa considers those days among the happiest of her life.
​
After nine years in Oklahoma City, the family was on another occupational move to New Orleans where they stayed for 11 years until Ed's retirement from Gulf Oil. From there, it was back to Texas—Bulverde where they sold real estate for over thirty years. Lion Willa has one son, two granddaughters, two step-grandsons, and a great granddaughter-in-law.
​
Lion Willa's community service includes helping start three Chambers of Commerce; she worked at S.T.A.G.E and the Friends of the Library for several years, and of course, she continues her membership in our SBBLions Family Lions Club.
Reared in Covington, TN, Lion Ken Crowder graduated Byars Hall High School in Covington. He earned his baccalaureate degree in Business Administration, with a major in Accounting, from St. Mary's University in San Antonio, TX. A Vietnam veteran, Ken served four years in the US Air Force, having spent two years of his service in Japan. He is an active member of Post 35 of the American Legion in New Braunfels TX.
​
Married to his wife Pat for over 50 years (their 50th anniversary was on April 2, 2016), Ken and Pat have one son, Carl, married to Morgen; Carl and Morgen have one son, Porter, who is almost five. Occupationally, Ken worked for Whites Mines from 1966 to 1987 when company was purchased by Vulcan Materials. He worked at Vulcan Materials until his retirement at the end of 2003.
Ken is proud to have joined the oldest Lions Club in the world, the San Antonio Founder Club, on Feb 1, 1979 where he remained a member until 12/31/2015. During his San Antonio Founders membership, Lion Ken held all club offices except Secretary. He served two 2-year terms on the Club's Executive Board, and served several terms as Club Treasurer. On Jan 1, 2016 Lion Ken transferred his Lions membership to our Spring Branch Bulverde Family Lions Club.
​
The youngest Lion Tail Twister in Lions history, Cayden Doyle is a second grader at the Living Rock Academy--a renowned Christian school located in Bulverde. Cayden's duties with the club are to squeeze administrative money out of fellow Lions at Club meetings; it is a job at which he excels. He joined the SBB Family Lions Club along with his parents and brothers in 2012.
Raised in Jacksonville, IL, Lion Richard A. "Tony" was born in Columbia, MO. Immediately after graduating high school, at the age of 19, he joined the United States Army. Tony spent 7 1/2 years in the Army Infantry and Ordinance Corps reaching the rank of Sergeant before being severely wounded in Iraq in August of 2005. This combat injury resulted in an above the knee amputation of his left leg. Tony retired from the Army in January of 2007.
Lion Tony was married to Lion Melissa on the 22nd of April 2006; the two have 4 boys between them; all have served their Lions Club as Young Lions. He graduated from the University of Texas at San Antonio with Bachelor's Degree in History. When the Doyles moved to Bulverde, TX to make their home, Lion Tony found a job as an archery instructor at the Kerrville Texas Lions Camp in 2012. As a result of this introduction to Lionism, Tony and Melissa found their Lion home in the Spring Branch Bulverde Family Lions Club.
Lion Tony returned to the Texas Lions Camp as a Counselor and Archery Instructor for three more summers finding new ways to help the camp; it gave him aspirations of becoming a Elected Camp Director for Texas Lions Camp/District 2S3. He is now on his way to running for 2nd Vice District Governor of our District 2S3. Finally, Lion Tony also moonlights as the SBBLions Club Pirate--on occasion.
President, Zone Chair, Elected Camp Director - Texas Lions Camp
Melissa Marie Doyle was born in North Little Rock Arkansas on Sept. 21 1977. She was raised there and lived there until she was 31. Lion Melissa graduated from Pulaski Technical College with her Associate of Arts Degree. She then transferred to the University of Arkansas at Little Rock where she obtained her Bachelor of Science Degree with emphasis in Community Health Promotion. After moving to Texas in 2008, she continued her education at the University of Texas at San Antonio, graduating with her Masters of Science Degree with emphasis in Exercise Science. Lion Melissa put her education to use with a job offer from UTSA as a Lecturer I Faculty member, where she teaches in the field of Community Health and Exercise Science. Lion Melissa also teaches at St. Phillips College. She has two children, both boys, Dylan is 20 and Cayden is 6. Melissa is married to Lion Tony Doyle. They were married in April of 2006. Lion Melissa is our Sponsorship chair for our Bulverde Car show. She also works as a Liaison between our Lions Club and the Bulverde Angels Organization.
Treasurer / Community Activities Chair
I have been a licensed Texas real estate agent since 1999. I worked in Zoos throughout the southern US for 32 years. I retired from the San Antonio zoo in 2005. In the past I have served on the Boards of Directors for Bulverde Spring Branch EMS (2008-2014), Bulverde Spring Branch Chamber of Commerce (2005-2012) and the Bulverde Community Center (2010-2017). I currently serve on the Board for the Bulverde Spring Branch Activity Center. I have been a member of the Spring Branch Bulverde Lions Club since 2005. I have served as the Clubs' President, 2006-2009 and Secretary, 2011 - 2017.
Warren is happily married to his beautiful wife Jennifer Graham. They have 2 beautiful girls, Aralynn and Savannah and reside in Canyon Lake. Warren was previously a public school History Teacher before changing career paths as a Financial Adviser at Edward Jones.
Teacher at Living Rock Academy.
Lion Lorraine Little hails from Massena, New York; she is a graduate of Massena Central High School. She is also an avid reader who loves to paint . . . anything. She'll paint walls, furniture, inside the house, outside the house, and even the trim.
Lorraine is also a card-carrying member of "Walkers Anonymous"; she enjoys both the exhilaration and the serenity of walking. She knows that, for most people, getting through the day without a least a little walking is nearly impossible and says, "It's the simplest way for us to get around." She says that walking shouldn't be a chore, or even just a mode of transportation because studies have linked walking to a host of benefits, including larger (and stronger) brains, lower stress, and improved creativity (for painting . . .).
A community helper and many-year volunteer at the Bulverde Spring Branch Activity Center, Ms. Little is blessed with a green thumb. She advocates no-chemical gardens and brags that her only harvest "helper" is "good ol' manure." She brings excess garden fruit to our Spring Branch Bulverde Family Lions Club meetings; If you do not come . . . you lose.
Finding oneself near Lion Lorraine for even a short time, one learns she loves talking. She is also a friendly joker inspired with many stories and a kind sense of humor. She says, "But the most important part of my life is to follow Jesus and study his word in the Bible."
Painter, gardener, and happy Christian
"You must be the change you wish to see in the world." ~Gandhi
​
It's easy to get frustrated by all the violence and pain being experienced around the world, and even easier to feel helpless about it. But rather than sitting around waiting for the world to change, it's better to start making changes within your own sphere of influence. The theory behind this quote is that if everyone tended to their own selves the world would be the way we all want it to be. What can you do today that would help make the world around you a better place? By making the changes you wish the world would make you instantly and automatically make the world better.
Born and raised in Egg harbor, Wisconsin, Ron became a lifetime Green Bay Packer fan at a very young age. He graduated from the University of Wisconsin in 1958 with Senior Honors and a commission in the United States Air force. Ron married his wife Barbara, whom he met at the University while attending graduate school in June 1959. Ron served twenty-seven years in the USAF as a Systems Analyst retiring as a Lt. Col.
During his career he served overseas tours in Canada, Iceland, and Iran. Highlights of his career were a four-year tour at the HQ Federal Aviation Agency where he was assigned to a special team responsible for automating the Air Traffic Control System and a four-year tour at the Pentagon where he worked numerous Data Automation projects/programs. After retiring from the Air Force, he worked for 20 years for several Defense contractors managing numerous Data Automation projects.
​
Ron and Barb have two children, 4 grandchildren and 4 great grandchildren. Ron is proud to be the first of a three generation military family. Their son, Nathan, graduated from the Air Force Academy and served twenty years in the United States Air Force, two grandsons (one an Annapolis graduate) are in the Navy and one grandson is in the Army. Their daughter, Karen, resides in Horseshoe Bay, Texas and her son resides in Austin, Texas.
​
Ron and Barb moved to their small horse ranch in Bulverde in 1992 where, for many years, they have raised and shown Arabian horses. Since that time Lion Ron has been active in community projects including the original Park Committee, a member of the Comal Country Crime Stoppers since 1994, and a member of his church council. Ron joined the Spring Branch Bulverde Lions Club in 1993 and has served in various positions/committees including President for two terms.
"Once you choose hope, anything's possible." ~Christopher Reeve
​
The opposite of this quote is also true, once you give up hope or choose hopelessness, nothing's possible. Hope is the feeling that things will somehow get better, that they will somehow work out. You don't even have to know how it will happen, but it's the believe or even the wish that it will. That's why it's never a good idea to give up hope because you just don't know how things will pan out. When going about your day it's better to feel hopeful about the things you're working on, or the task at hand. If you have hope, it's quite possible that it can all turn out for the best.
"Every moment is a fresh beginning." ~T.S. Eliot
​
It's interesting to think that you can start anew with each passing moment. You can let go of the past, let go of whatever is holding you back, and start again, doing whatever it is you want to do. It's refreshing to know that the present is not entirely enmeshed in the past, and your future is being created moment by moment. If you've been mired in doubt and hesitation to start a new project or to mend a relationship because of things that have happened to you in the past, remember that this moment is totally new and you can move in the direction you want to go.
Day of Services Chair; Social Media Chair
I was born and raised in "beautiful downtown Burbank" California. In Southern California, I attended public schools, local Jr. colleges and multiple universities to include UCLA, Cal State Los Angeles, Cal State Northridge receiving my Calif. State EMS/Fire Fighter/HAZMAT Instructor Certificate. I worked as a career EMS/HAZMAT/Fire Service Commander in Ventura County California.
I subsequently earned my Real Estate, Securities and Insurance Licenses 1987 to pursue a career change in Financial Services after sustaining physical injuries. By happenstance, I became a Medicare Advocate in our local community in the 1990s. I had supported Lions activities in California from the late 1970s, when my work demand allowed. I am a current member of the Children's Miracle Network supporting children's hospitals and the American Anti-Cancer Institute. Health and Wellness Education has been a passion of mine after watching many family and friends succumb to health challenges as result of life style and environment prompting me to establish the www.DaytonWellness.info educational website.
​
I arrived in Texas during the Christmas season of 2006 and never looked back. I always knew I was a "Texan" at heart and understood why after moving to Spring Branch. I commuted for 9 months to
California. While getting settled, I started my own Independent Financial Services Company. Currently, I am serving Medicare Market needs and Armed Forces Benefit Association (AFBA) supporting "Texas First Responders" across Central/South Texas.
​
After settling in, I reached out to the local Lions to check out the lay of the land, discovering two clubs in the area. I chose the Bulverde/Spring Branch Lions "The Family Club." After meeting the people, I had to say yes to the official club membership. Honored to have supported Lions in California for over 35 years, I am truly honored to serve and be a member of Bulverde/Spring Branch Lions, "The Family Club." I have served as 1st and 2nd Vice President; I am looking forward to establishing our first Leo's club for our local youth and future leaders.
​
​
Please reload